Since the end of last season, Louisville Football has made it fairly obvious that it was going to start "getting with the times" so to speak. The majority of the coaching staff joined the Twitter universe. An official Instagram account was also started. Top players even participated in a photo shoot for promotional material. It all pointed to the desire to get the Louisville name out there and to modernize the image of the program. I for one loved all of it.
Now, 24 days before the season starts, Louisville has released pictures of it's new home football uniforms: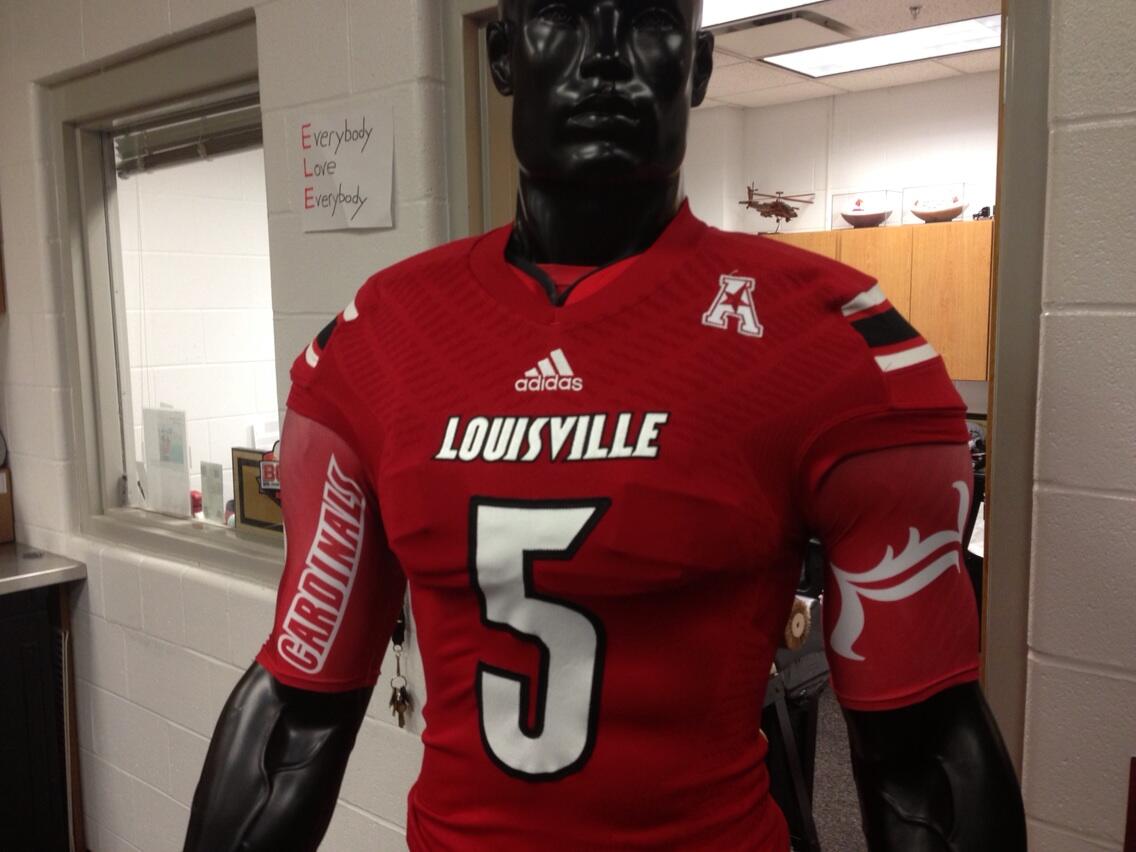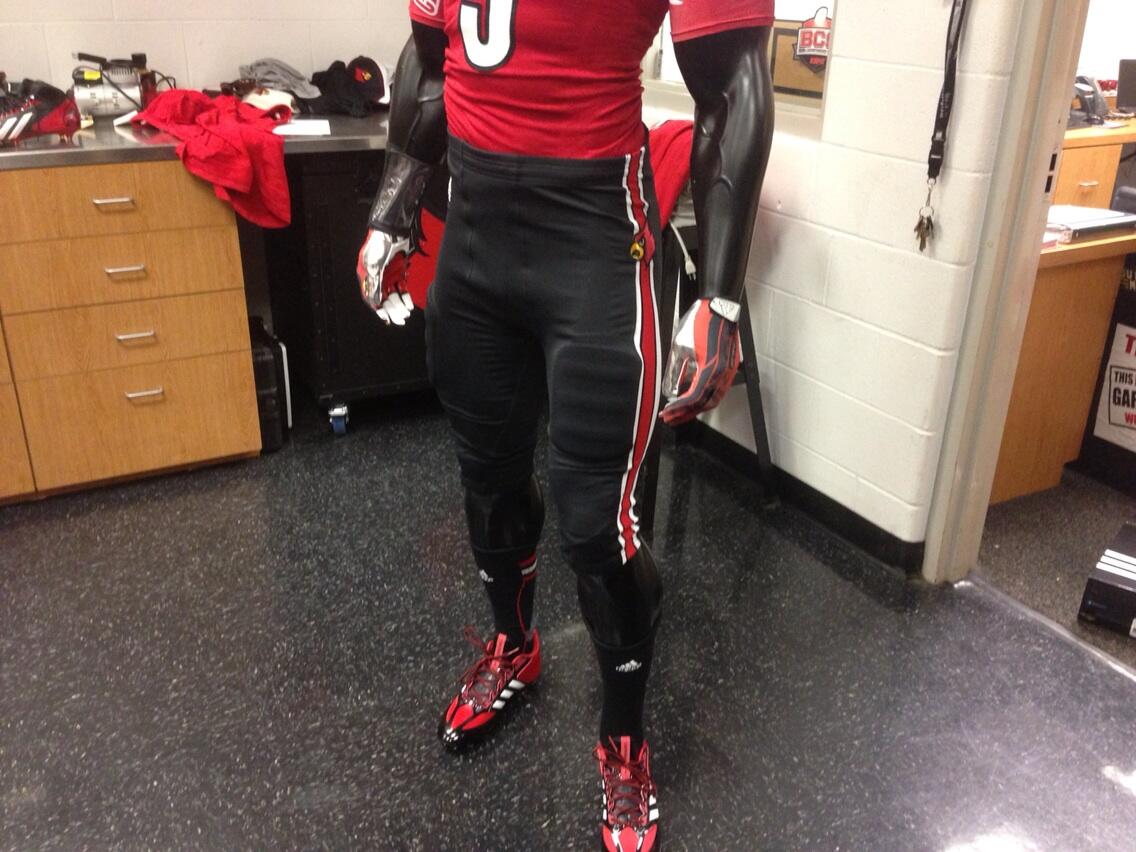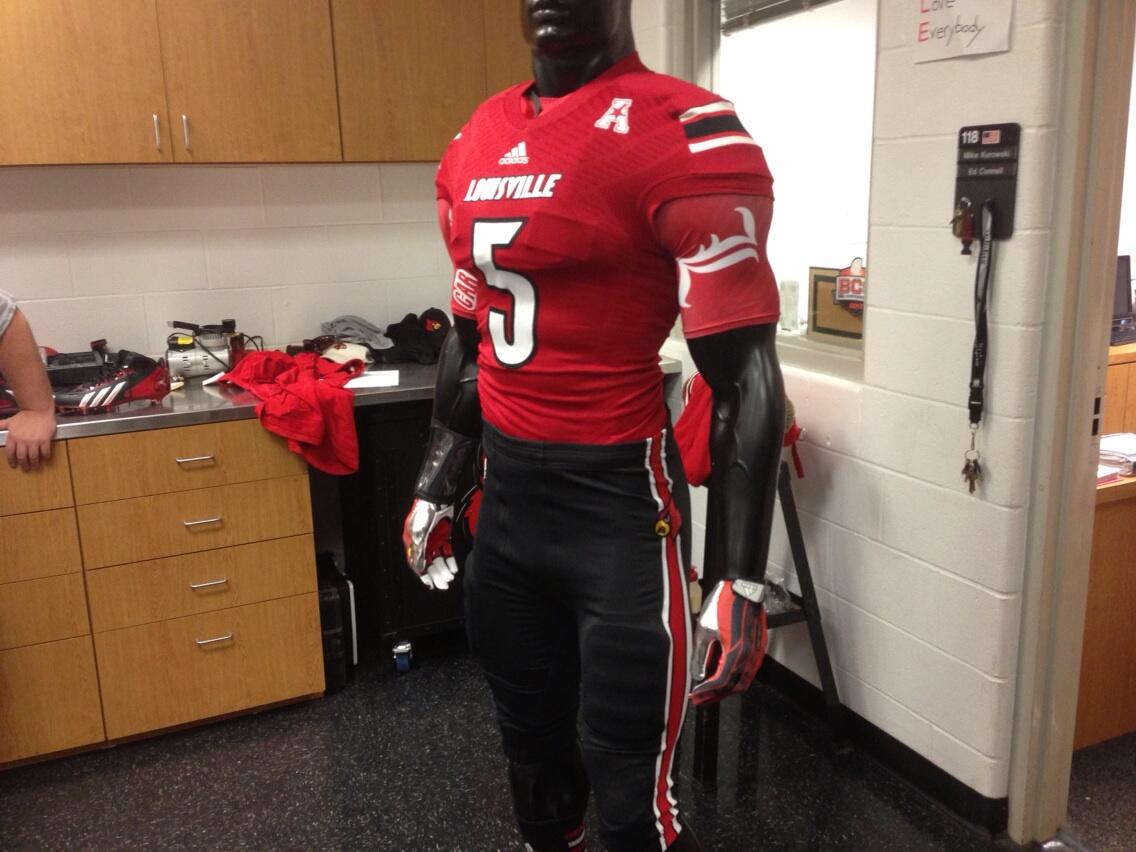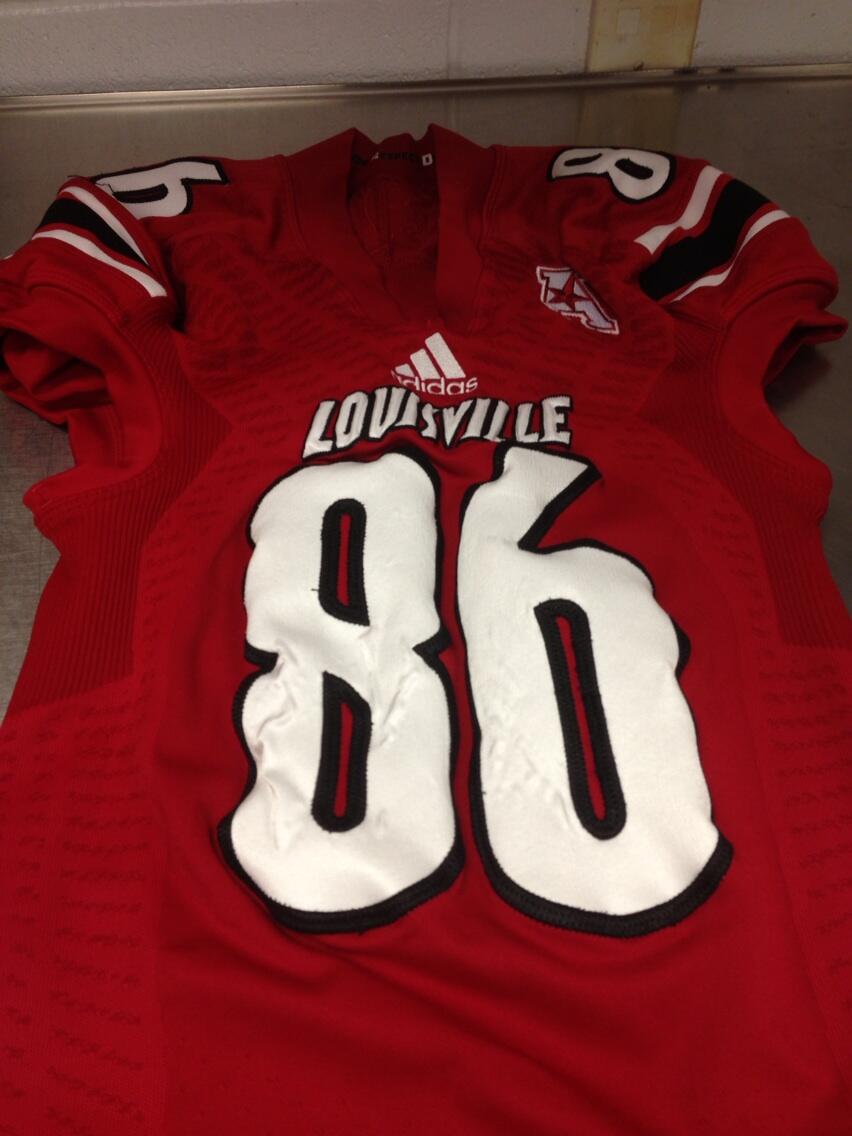 It has been said that Charlie Strong preferred to keep the uniforms "traditional". That makes sense with his coaching history at Notre Dame and Florida. Both programs have a history of keeping their look pretty simple. However, it looks like Strong has caved to the idea that not only do fans like a little bit of flair, but recruits love it. I personally love the addition of black pants and the possibility of different uniform combinations. Feel free to weigh in with your opinion in the comments.