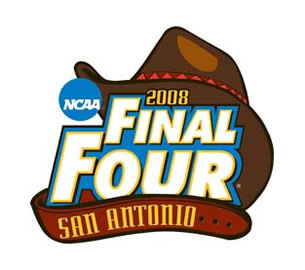 The moment the clock hit zero in Charlotte last Saturday, my interest in the tournament was immediately limited to Davidson's run and seeing Memphis State lose. The latter will be fueling my viewing this evening.
I've got Carolina and UCLA, but only because come Monday I want to me one of the literally hundreds of thousands of people imprudently bragging about their accurate national title game prediction. The part of me that doesn't long for quasi-vindication has UNC and World Wide Wes University advancing to play for it all.
It's Jim Nantz's weekend, the rest of us are just listening...angrily.
Billy Packer doesn't deserve his job.