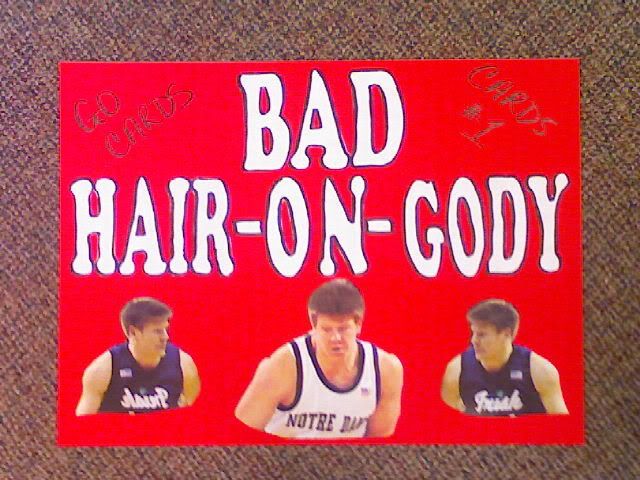 But apparently a sick outside jumper
If you're looking for a "sleeper" team in March, then I think you might want to seriously consider the University of Louisville Cardinals (insightful college basketball analyst voice).
A tremendous offensive performance, and an equally splendid defensive effort for 37 minutes. McAlarney and Jackson were harassed all night and finished the game with as many turnovers (10) as points (uh, also 10).
As for Luke Harangody, I just watched him drop 40 with my own eyes, and I can't begin to explain how it happened.
But the Big East's Player of the Year still ultimately fell to the Big East's Most Valuable Player, as presidential candidate David Padgett (Coolest Person Alive Party) connected on 10-of-14 shots to finish with a team-high 26 points.
Perhaps no statistic has ever summed up a team in any sport better than the following one:
First Half Points
13 minutes with David Padgett on the floor: 40
7 minutes without David Padgett on the floor: 2
Plenty more to talk about, and we'll do it tomorrow.
Go Cards.