Check out this bleacher report article - and the winner is................



By:Ari Kramer (Senior Analyst) on October 20, 2011
1. John Calipari, Kentucky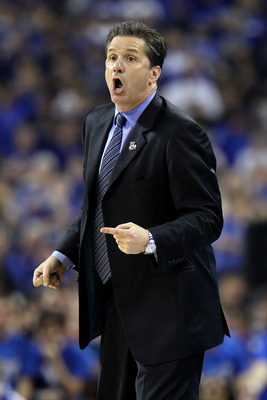 Andy Lyons/Getty Images
John Calipari might be the best recruiter in the country, but he's also a cheater.
The NCAA vacated his 38 wins and Final Four appearance in 2007-08 after deeming Derrick Rose ineligible. The point guard had someone else take his SAT's. 
Twelve years earlier, he had to surrender his four 1996 NCAA tournament wins with UMass after Marcus Camby accepted money and gifts from an agent. 
The entire country grew to hate him so much after his second scandal that Wildcat fans and those who picked the Wildcats to advance in their pools were the only people who didn't rejoice when Kentucky lost in the 2010 Elite Eight.